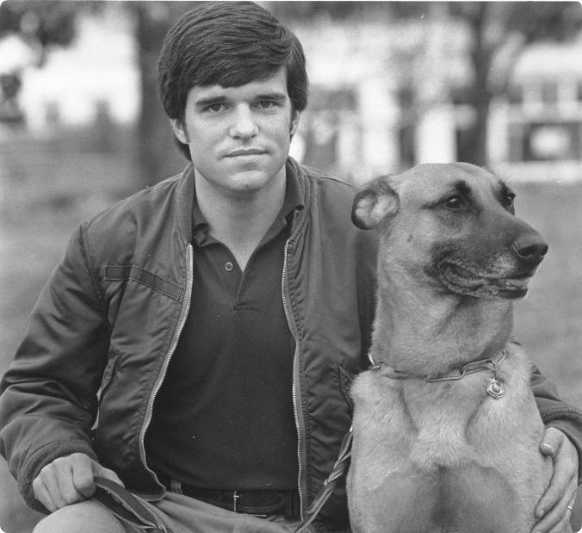 Welcome to Orchard Knoll k9
Orchard Knoll K9 was started in 1983 by Ken Mathias. Ken was with the Raleigh Police Department and started Raleigh Polices K-9 Program. Ken's original donated dog failed on the street prompting Ken to sell his truck and purchase "Juno" a Belgian Malinois imported by Gerry Lapham from Germany. "Juno" became the first Malinois in the United States to achieve the United States Police Canine Associations PD1, PD2 and Detector Dog certification. Ken continued to import dogs from Europe for Police Departments across the United States providing over 5000 top quality dogs for police service. Ken continued with the Raleigh Police Department rising through the ranks across multiple divisions until retirement at the rank of Division Commander (Major).
Ken's experience included 25 years as a member of the Bomb Squad handling Bomb Dogs, Selective Enforcement Unit (SWAT) Operator w/ K-9, Special Operations Division Captain, District Commander and Detective Division Commander. Ken has been featured on several television series including The Prosecutors Series and New Detectives series. After retirement from the Raleigh Police Department Ken immediately joined the North Carolina State Bureau of Investigation where he graduated for the SBI Academy achieving top honors receiving the Director's Award. Ken revamped the SBI's K-9 program from three dogs to 24 specialized detector dogs including Accelerant Detection Dogs, Human Remains (Cadaver) Detector Dogs, Drug Detector Dogs, Explosive Detector Dogs, Electronic Media Detector Dogs and Remote Handled (camera surveillance) Dogs.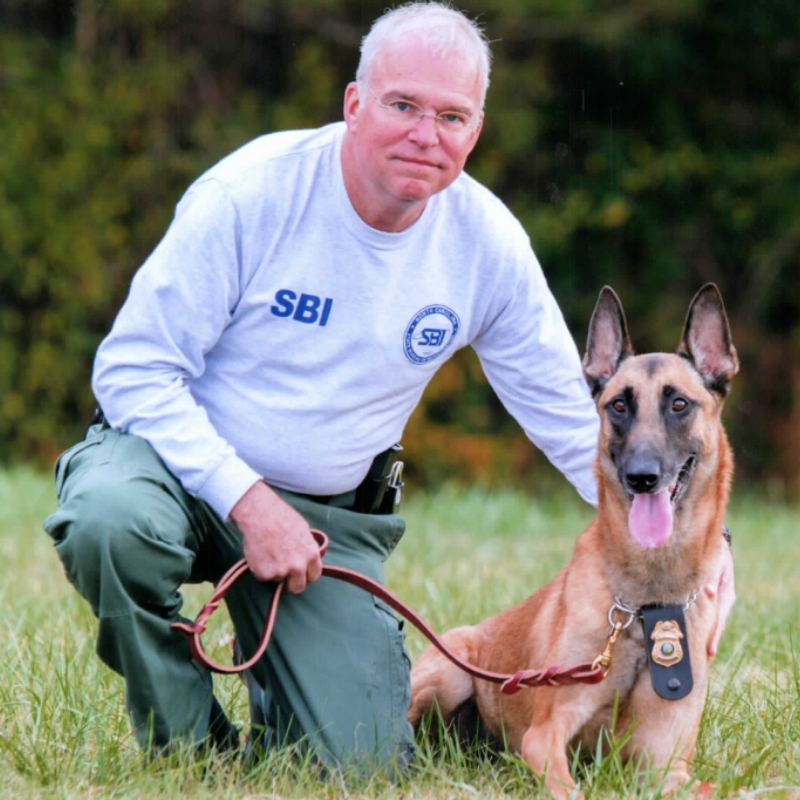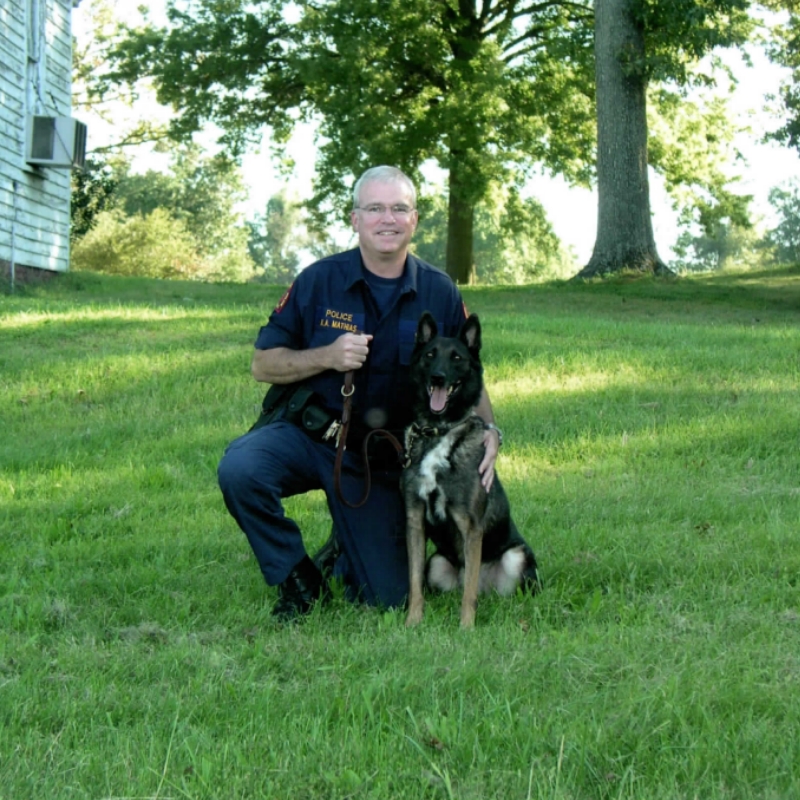 Due to Ken's 42-year active police service career he has conducted bomb sweeps for US Presidents Carter, Reagan, G.H.W. Bush, Clinton, G.W. Bush, Obama, Trump and Biden. This is an honor few if any can claim!
Ken retired from the SBI on February 1, 2021 and now devotes all of his time and energy to Orchard Knoll K-9 traveling to Europe to hand select top quality police service dog candidates to provide dogs and training to law enforcement agencies worldwide.
Ken is a United States Police Canine Association (USPCA) certified trainer, regional Judge, National Judge and Chief Judge. Ken won the 2017 USPCA National Detector Dog Trials with his cadaver dog "Bart". Ken provides specialized training across the United States and is a regular instructor at Western Carolina Universities Human Remains Detector Dog program. Ken and his wife Angela are active in search and rescue training with their two Malinois's "Rizzo" and "Otis".