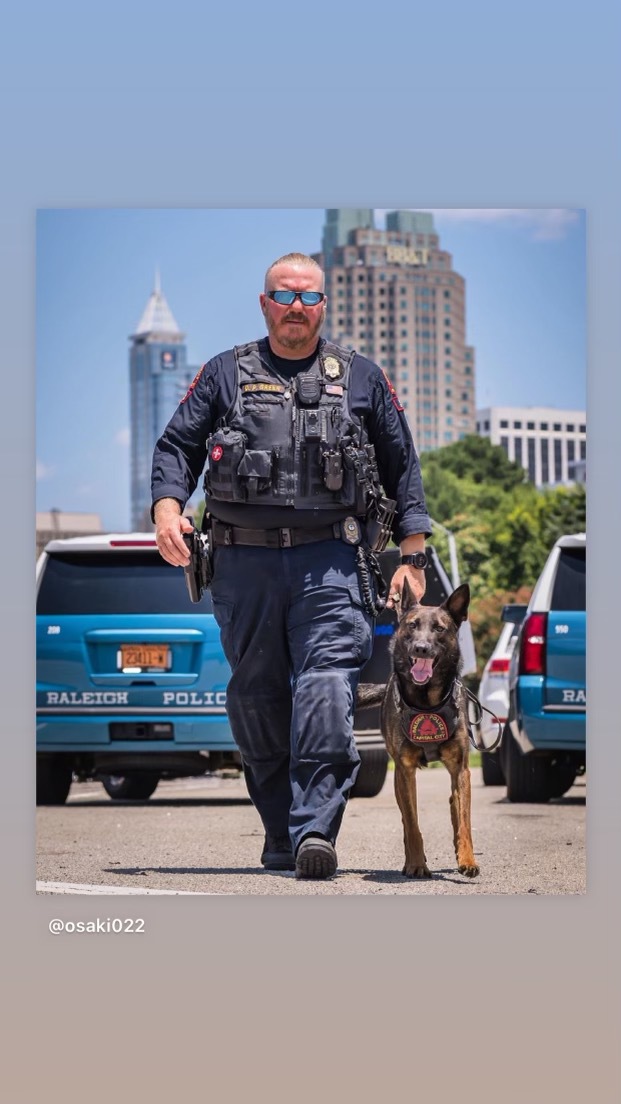 Dave Green
K-9 Handler, Professional Decoy, Teacher, Trainer
Since 1991, Dave has had the opportunity to work with man's best friend. When he was in high school, he started at the bottom, providing kennel care for a private kennel that housed fifteen dogs. Dave quickly realized that his personal happiness was found in working and playing with dogs. Being paid to play with dogs became both part of his short- and long-term goals.
In 1993 Dave joined the United States Marine Corps and worked his way into the Military Working Dog program. Dave is a graduate of the Department of Defense's Detector Dog and Patrol Dog Courses. The completion of these courses allowed him to work with MWDs at Camp LeJeune for the next four years. At Camp Lejeune, Dave worked with duel certified explosive detection-patrol dogs. Dave and his MWD Asco (T038) were permanently teamed-up. Dave and Asco had the privilege to travel extensively in direct support of US Secret Service and US State Department missions. This included securing locations for the POTUS, VPOTUS and other VIPs in both CONUS and OCONUS. This opportunity to work in such professional, high-end security details provided a building block and path for how Dave wanted his career to continue. One of the missions in support of the POTUS brought Dave to Raleigh, NC. On that mission, then Raleigh PD K-9 Sgt Ken Mathias planted the seed for Dave to consider heading to Raleigh after his Marine Corps time was up.
---
Upon leaving the Marine Corps, Dave did join the City of Raleigh's Police Department. He quickly became a Field Training Officer and NC State Certified Law Enforcement Instructor. For more than two decades, Dave has taught several courses including: law enforcement tactics, force escalation and de-escalation, advanced building search, low/no-light tactics, scenario-based training and development, report writing and other specialty subjects. Dave continues to author and teach various in-service trainings to the department, including several blocks of instruction for RPD's Basic Recruit Academy. He has also been a guest lecturer at NC State University and has taught at area community colleges.
As a decorated officer, Dave has been awarded the Raleigh Police Department's Life Saving Medal and was recognized on three occasions as their instructor of the Year. He has also been the recipient of multiple written commendations for performance and outstanding work.
Currently, Dave works two active police service canines and is a certified trainer for RPD's K-9 Unit. In his trainer role, he is responsible for canine team training, monthly in-service training and EDD unit training. Dave also assists with new canine/handler selection, policy writing and doctrine, uniform and equipment development, and the advancement of canine integration into tactical and specialty teams.
Dave is an active member of the United States Police Canine Association. He has competed, certified, and/or judged in USPCA's Region 2 since his first membership in 1997. He currently represents Florida, Georgia, North Carolina, South Carolina, Alabama, Tennessee, the Caribbean, the Virgin Islands and the Bahamas as the USPCA Southeast, National VP.
In his personal life, Dave is married and has two children. His adult daughter has decided to follow in her dad's footsteps and has become a professional dog trainer. His adolescent son proficiently handles and trains his own personal protection Dutch Shepherd. Mumma Green runs the home and "Team Green's" personal kennels. She constantly jokes that Dave works the dogs and she retires them. More than a dozen working dogs have happily lived in Team Green's home. To say that it's a family affair is an absolute understatement.
Dave recognizes that many great people have assisted him with his professional and personal development. He credits all those people along the way that took the time to properly mentor and coach him. Dave's love for people and these magnificent animals is what drives him. He has a unique ability to not only teach the canine but to also teach the person on the other end of the leash. Dave's lengthy career as a successful MWD and police K-9 handler, paired with modern adult learning techniques and his ability to relate to others is a combination that makes Dave a unique and effective teacher and trainer.